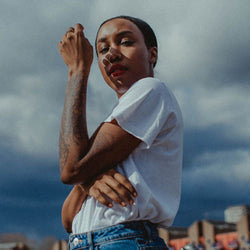 Ego Ella May
You know I can see how it's grown, but I find it difficult to comment on it because I just know many of them as friends. So if you're looking from the outside in, it's a major scene that's growing, and everybody's collaborating, and it's great, but I try to think that it's so great to have so many different friends who want to collaborate, and just have fun together. - Ego Ella May about UKs vibrant Jazz Scene - Full Interview here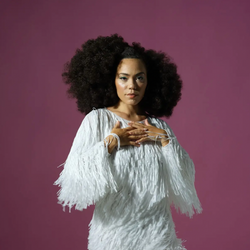 Madison McFerrin
I think being an artist is a political act in itself. I want to be able to sing about things going on in the world that are important to me. And I think as an artist, I kind of have the duty to do so. And, particularly, being not only a woman of color but a black woman in America – I wouldn't necessarily call it radical but I would call it a political act to choose to do something that is rooted in art. -Full Interview here
Frequently Asked Questions
What's the difference between 12″ Standard weight and 180g heavy weight?

The vinyl chloride material used is about 120g for the standard vinyl and about 180g for the heavy vinyl. The 180g vinyl is thicker and heavier providing a clearer and sharper audio experience to the listener and is considered "audiophile grade".
How to request a special/specific vinyl?

If you have a specific request, please use the "Vinyl Requests" section under "Vinyl Records & More" or DM us on Instagram.
Do you ship internationally?

Not yet. We're working with our partners to enable international shipping for our customers outside India.