Photo Credit: Theo Jemison
We bid the 2010's goodbye with a fun conversation between OTJF & Sydney based 'Stones Throw' maestro, Jonti, whose beats dominated the better part of this decade. He talks to us about Vinyl, Upcoming collaborations, and what's in store for 2020. 
How would you describe your sound?
Um, I always think about it, but whenever someone asks me what genre of music I'm making and I say it out loud, it sounds very unattractive to say. Sometimes, I say psychedelic hip-hop. But I feel like, you know, it has a weird connotation when you say it out loud. I think my music is colorful. I try to make it bright, and you know, just raw, in that sense.
You're part of 'The Avalanches' & are one half of 'Mystics.' Can you switch between these three projects, including Jonti, with ease? Does that come to you naturally?
I feel like it helps a lot to have other projects with other people. Cause I think if I'm just doing my own stuff, and especially if it's by myself, then I get stuck more. And if I'm doing the Avalanches, I'm learning a lot from them. Also, On Mystics from 'Jono Ma', who is a mentor figure. It's almost like going back to school and being inspired all over again. It helps when I go back and do my own stuff except with more tools. I feel like I'm inspired to work with other people in that way.
Is there a collaboration you've always wanted?
Growing up, the dream was to do a Stereolab or Flying Lotus collaboration. But I feel lucky to have collaborated or jammed with artist's I love like Steve Lacy, Mark Ronson, Teebs, Jonwayne, King Krule, Earlsweatshirt, Badbadnotgood etc.
'Stones Throw' is one of the best labels out there. To be signed to that label must've been something unbelievable.
Yeah, of course. Stones Throw were my favourite label growing up, without a doubt. Theirs is the only label in my mind that I was thinking about when i finished the first record, and so yeah, it was pretty crazy. Especially at the time I was at Macquarie University. This seemed like a whole universe away from Stones Throw. It was literally the same year that I finished Uni that I was also in LA, and so, you know, from that perspective, it was pretty crazy. It happened too quick.
That's crazy! From DJ'ing at UniBar to hanging out with the best of em' in LA. Phew!
(Laughs) In fact, a lot of the music that I was making for the music course at Macquarie was stuff that ended up on my first Stones Throw record as well.
Tell us more about 'Mystics.' That's your newest collaboration, right?
Yeah, Mystics is Jono Ma & me. He was a mentor figure. Growing up in Sydney, he was the only person I knew that was into crazy electronic music. A real sonic warrior architect kind of guy. He was just making amazing sounds, and then, you know, as our careers progressed, he went on to play in a band called 'Jagwar Ma,' and as I was kind of going along in my path, we were always still kind of growing together and collaborating. It just so happens that we found ourselves really committing to something properly last year. We did our first proper show at 'Splendour in the Grass' festival this year. Thousands of people, lasers and stuff. Really fun experience. Again, just learning a lot. It feels like a fresh new chapter.
If you could be a fly on the wall in any recording session from the past, which one would it be?
I feel like I've thought about this before. I'd like to be a fly on the wall in recordings that I have no idea how were made. I've been listening to Larry Levan recently, and I still cant grasp how the edits and remixes were made in the late 70's/early 80's. No computers and things like that. Also Madlib's broken beat DJ Rels project. Like how was that music forming in the room? Also no computers i believe
I guess you're the most creative when you have the least amount of tools?
Totally! It's just cool. I like wondering what made them do what they did. They took risks and were crazy with it, and I think that's pretty cool. Ultimately, the goal is not to be too safe in the studio. How do you do that now? Back then, it was cool because they had all these limitations and things.
Let's talk about your upcoming work.
I am working on a record now, and the working title is "Child King." It's based on one of the songs, and in a way, its really just meant to be animated, fun, and more direct. With the last project, 'Tokorats', I was aiming to make something a bit more personal and sobering, and I think as a reaction from the record I'm working on now, I'm trying to make it exciting, direct and entertaining.
Do you feel like living in Sydney helps you sonically compared to LA, where a lot of artists from Stones Throw live?
Naturally, being in that Stones Throw world, all my collaborators seem to be from that world, the Brainfeeder world, the beatmakers, etc. It did have some effect. I feel like Sydney makes me feel detached from the epicenter of the craziness. I find it easier to just kind of dream a bit more. You get a bit more ambitious if you're detached from where everything is happening.
Tell us a little bit about your routine?
That's always changing. It gets way too stagnant if I'm doing the same thing every day. The goal is to break the routine. The Record that I've been working on, the Jonti record, is, in essence, a collaboration record with a friend here who goes by the name Ben Freeman. His artist name is Thedieyoungs. He 's a wild man on the keyboards. He can play with the best of them in my opinion. He really pushes me when we collaborate. Sometimes, I present something, and he'll respond to that. Usually, it's just trying to find the most exciting platform for him to build on and then to do something.. He'll do something wild, and I'll respond to that. So, it's almost like this tennis procedure, where we're going back and forth and doing stuff together. And even with the Mystics stuff, it's almost like that. We're just trying to add some inspiration to whatever the song is and then go back and forth.
What was the first album you ever purchased?
The very first album that I purchased when I was 5 is a really embarrassing one.
That's cool. A lot of us have embarrassing firsts. 
The other kids were buying it, and you know, I'm not even going to lie, it was the Backstreet boy's album.
(Laughs) They're still killing it, man. Doing shows all over the world.
That's true, hey! There were some bangers on there. The production is kind of crazy and it's so funny.
I think everyone's had the Backstreet boys in their libraries at some point.
Totally. And then you know, I started playing the Guitar and bought an RHCP record. But, I think the very first vinyl record I bought was the "Beach Boys - Smiley Smile." I thought I was buying the "Smile" missing masterpiece record, but i still loved Smiley Smile in all it's raw weirdness and had its own impact on me
Aside from music, do you have any other creative outlets?
Um, yeah, before Music, I liked to draw. That was the other outlet. In the past 10 years, music took over tenfold. Before music, I thought I was going to be an Artist or something. Slowly, in the last year, I bought myself an Ipad and a pencil and got back into drawing and illustration. We made T-shirts and are now working on the Artwork for the upcoming record.
Have you worked on the artworks for the previous ones as well?
I didn't do the art for my previous records, because my teams at the time would normally prefer me not to. But I did the painting for the 'Rain' single cover. The first record was Jeff Jank, who was at Stones Throw. The second album was an artist from San Francisco Aaron Guadamuz. We work collaboratively on a short film that turned into the 'Staring Window' video clip. He's an absolute master.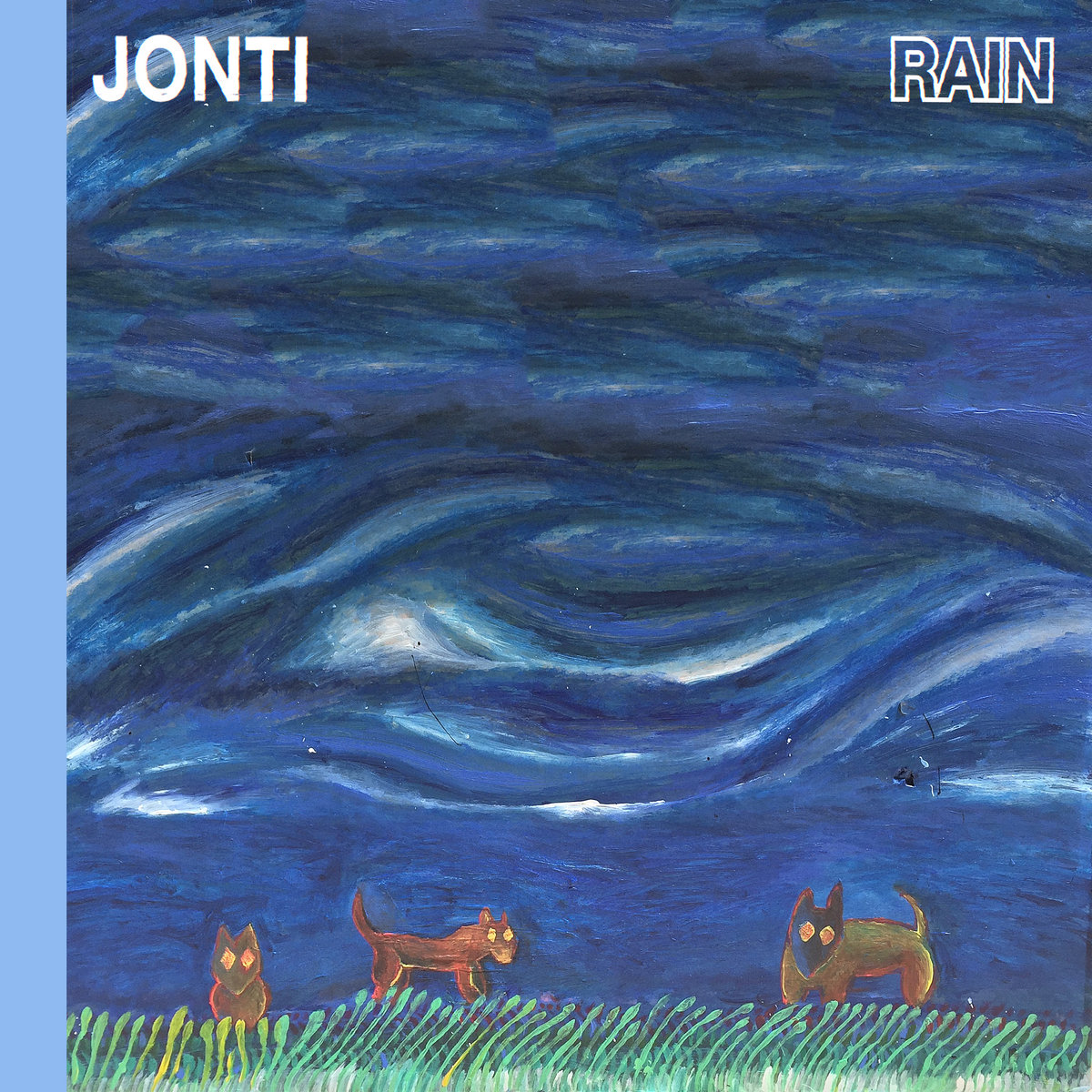 What do you love about touring, and what do you hate?
Touring is all about being in a new place and connecting with people. Also, doing shows and knowing that kids there know your music is a cool feeling. I think if it's overseas, it's so exciting to travel. I guess the not so fun side is just handling the admin stuff, handling the money-making share. Everything is like fucking budgeted. You want to make sure you're not losing, and everything makes sense. It's not what you want to be thinking about when you're touring. You want to be traveling, performing, worrying about putting on a good show and all that stuff. I don't even mind the traveling. I like flying, even if it's monotonous and there's a lot of waiting around. I could do that anytime. Making it work towards that bigger picture.
What are you going to do after this interview?
Man, Right now, I was going to get back into the studio. I just got myself a coffee. My goal is to try and finish this record before the end of the year.
The new Jonti album?
Yeah, the last one took five years.
You've got a reputation of somewhat of a perfectionist, right?
I think so. I believe that came naturally. You just want to feel it. You want to make sure that you're getting something from the music that you're making. The first record that I made, I finished within a month. The goal was to make records real quick, document it, photograph it, keep it real. The last one was a whole different journey, an inward one that was sort of necessary. I just wanted to make sure I could feel it when I was listening to it myself.
What's the most fun album you've worked on?
I'd say 'Twirligig,' for sure. That was the one I made while I was still at Uni. I had no real concept, I just finished school and stuff. I felt like I was in a completely fun universe, and all that record was about was the weird, liberated zone I was in. I documented it.. it was all about making things alive, reckless, and unapologetically fun.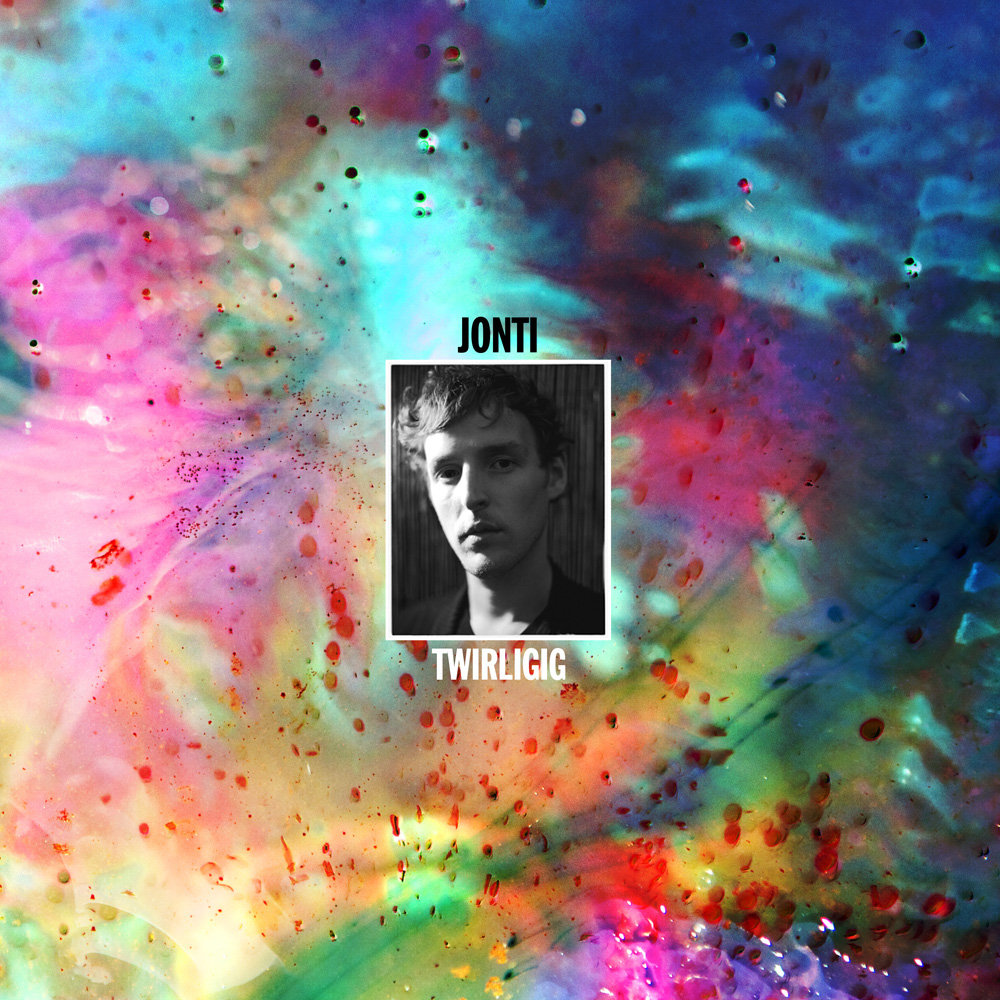 Are you open to coming to India at some point?
I would love to. If I could make that happen, that would definitely be a goal.
There's a lot of people over here that really dig your stuff, man. So, hopefully, something could happen, and we could bring you down.
Words by Akhil Hemdev